Apply for a grant
As funds become available in WisTAF grant programs, we post the information and materials online. You may want to consult our grants calendar for expected upcoming opportunities, or browse our grant policies & criteria or list of currently funded organizations for information. You can also sign up for email updates about grant opportunities.
To submit a WisTAF grant application, please click the button below. You will be taken to our Submittable page (which is also where current grant recipients submit reports and reimbursement requests).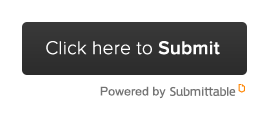 Decision process
Completed application materials are reviewed and discussed by the WisTAF Board's Grants/Evaluation Committee, which is responsible for making grant recommendations to the full board. The full board is responsible for approving all grant awards.
In our ongoing annual grant programs, award decisions are typically announced in either October (Direct Legal Services) or June (Domestic Violence and Sexual Abuse Civil Legal Services).
Contact
If you would like more information or have other questions, please contact:
Jeff Brown
Grants Program Manager
608-257-6845